Receive private tutoring
We tailor the course to match your needs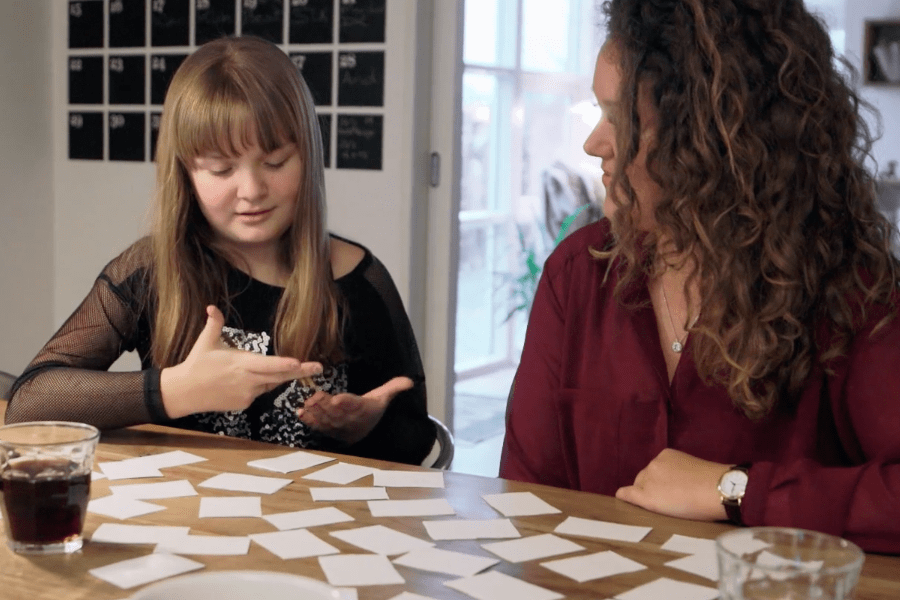 Is your child struggling with one or more subjects at school? A solution could be a private tutor. At MentorDanmark, we can connect you to a tutor in the form of one of our mentors, all of which are top students over the age of 17 who have received workshops on teaching and pedagogy.
At MentorDanmark, we do not use the term "tutor" but rather the term "mentor", since we believe that there is so much more to the role of a mentor. We often hear that our mentors are not simply helping as tutors, but also become role models for the children. These role models can help your child find motivation and joy in their schoolwork
From academic challenges to academic confidence
Tutoring in a safe environment
In many cases, academic challenges can cause lowered self-esteem, since the child feels like they are not able to stay on the same level as the rest of the class. This can lead to a sense of shame, lowered academic confidence, and a lack of happiness at school. The tailored tutoring with a mentor can help your child rediscover their confidence, making it fun to do homework and be at school.
The goal is to elevate your child's academic confidence, which often also leads to higher self-esteem. By bringing the tutoring to your home, your child will have the opportunity to learn in a safe environment, where plenty of space is made for both failures and successes.
We look for the right mentor by matching subjects, personality, location and interests to ensure that they are the right fit for your child's needs and challenges.
All our mentors are top students who have been through a thorough screening process of both academic and educational skills before earning the title of mentor. This way we can ensure the highest level of professionalism and ensure that the mentor coming into your home has been properly prepared for the course. We have a strong team of more than 3000 mentors, so the chances are high that we can find the perfect match for your child.
Does your child need help from a mentor?
Everybody deserves to enjoy school
Leave your number or contact us at 61 61 77 77 and have a chat with one of our skilled advisors who can assess your needs. Our advisors specialize in finding the right course and mentor, tailored especially to your child's needs and challenges.
If your child, for example, exhibits the kinaesthetic learning style, meaning they learn best through an active and participatory class, then your mentor will make sure to plan the course to make sure that your child has the chance to use their body and move around as they learn. In much the same way, we can help if your child has special needs or challenges that need to be accommodated. We have great experiences with our mentors being able to help children and young adults, no matter their challenges or needs.
"
I tried to use alternative methods of teaching and I wanted to get to know what Frederik is interested in